In the course of a week, I heard ask used as a noun five separate times:
The ask is to get us the breakdown of sales by category in two weeks.
I know it's a really big ask, but once we have the data, we can move forward.
The team will meet on Thursday and get back to you with a list of asks.
I asked Lexicide's readers what they thought of this trend. A sampling of their responses shows the diversity of their opinions: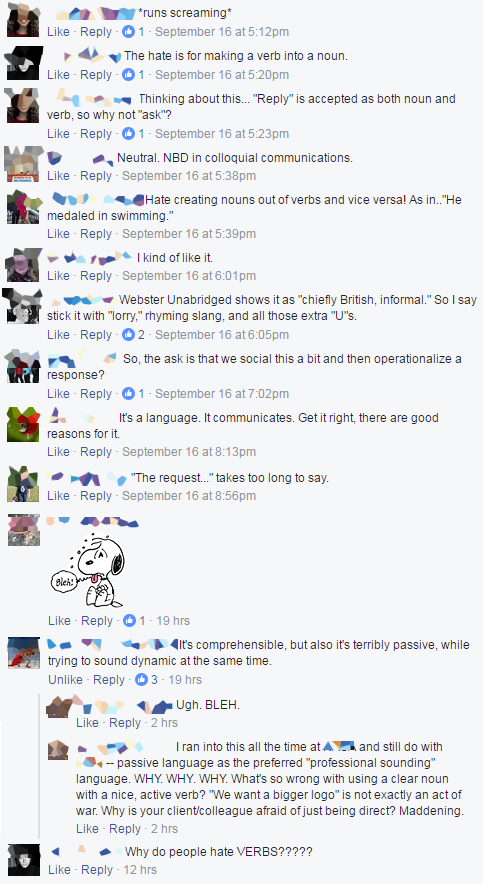 Good question. Why do people hate verbs?
Ask as a noun is not a true lexicide. The noun form has not killed the (proper) verb form, nor has it deleted request, desire, or behest from the language. What it has eliminated is the imperative mood ("Please get us the breakdown of sales."), which, as we know, is verboten in the corporate world.
Thoughts, opinions, asks? Comment here or on our Facebook page.